Bonsai design, perfect for home decoration on the desk or table.
A perfect decorative light for your desk at home or on your desk that looks like a Bonsai tree when off. When turned on, it looks like a beautiful Christmas tree with lots of warm yellow LED lights. The clear colored flowers, brown stems and branches make it even more attractive than a botanical bonsai.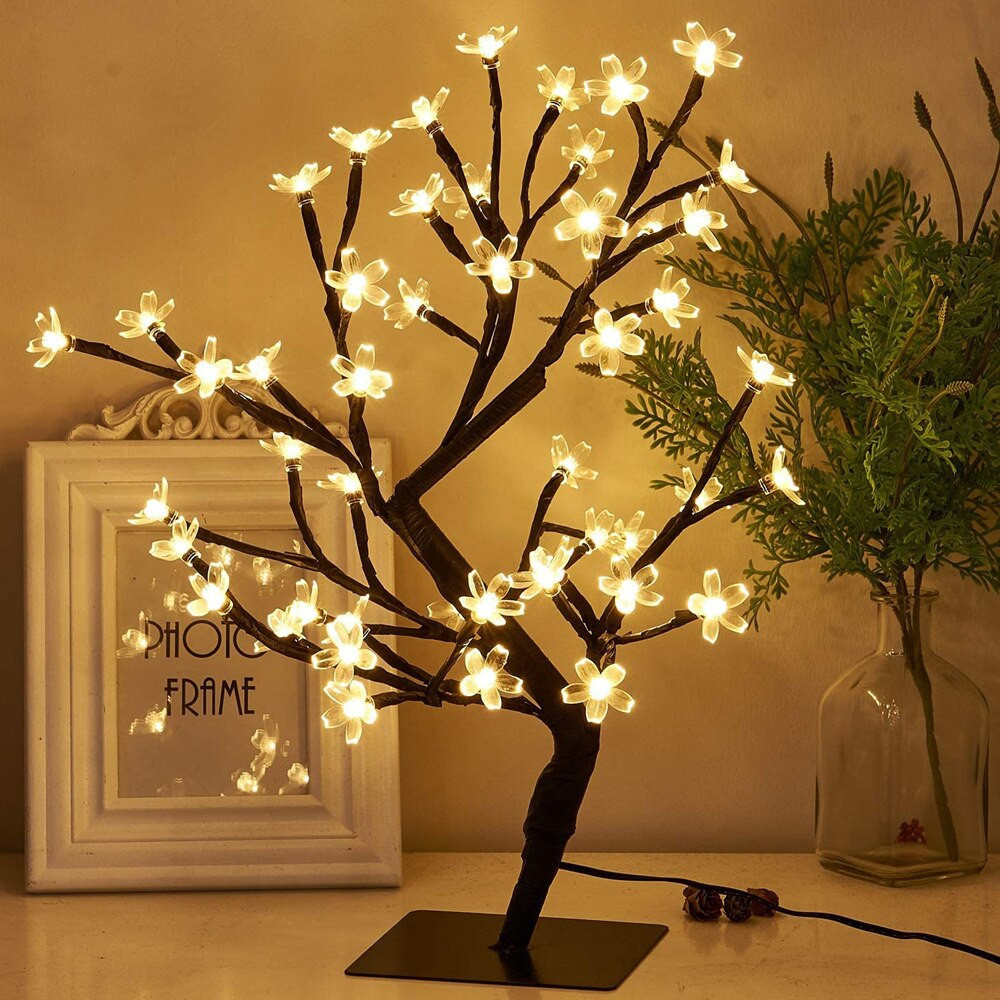 You can adjust the height of the tree to suit your space and mood.
As one of the newest and most up-to-date table lamps on the market, this LED light is perfect for those looking to add a little more to their room. With this LED light, you can adjust and bend the branches to any shape you want!
Take the safety of you and your family seriously.
Do you worry about leaving lamps on at night that are too close to your bed? Or maybe you're just looking for a safe lighting solution that can be used either inside or outside the house. Then this LED Table Lamp is perfect for you! It comes with a USB plug and is great
The perfect light for any occasion.
LED table lamps are the perfect choice for any room in the house. They provide a soft, calming glow, energy-saving efficiency, and a beautiful accent piece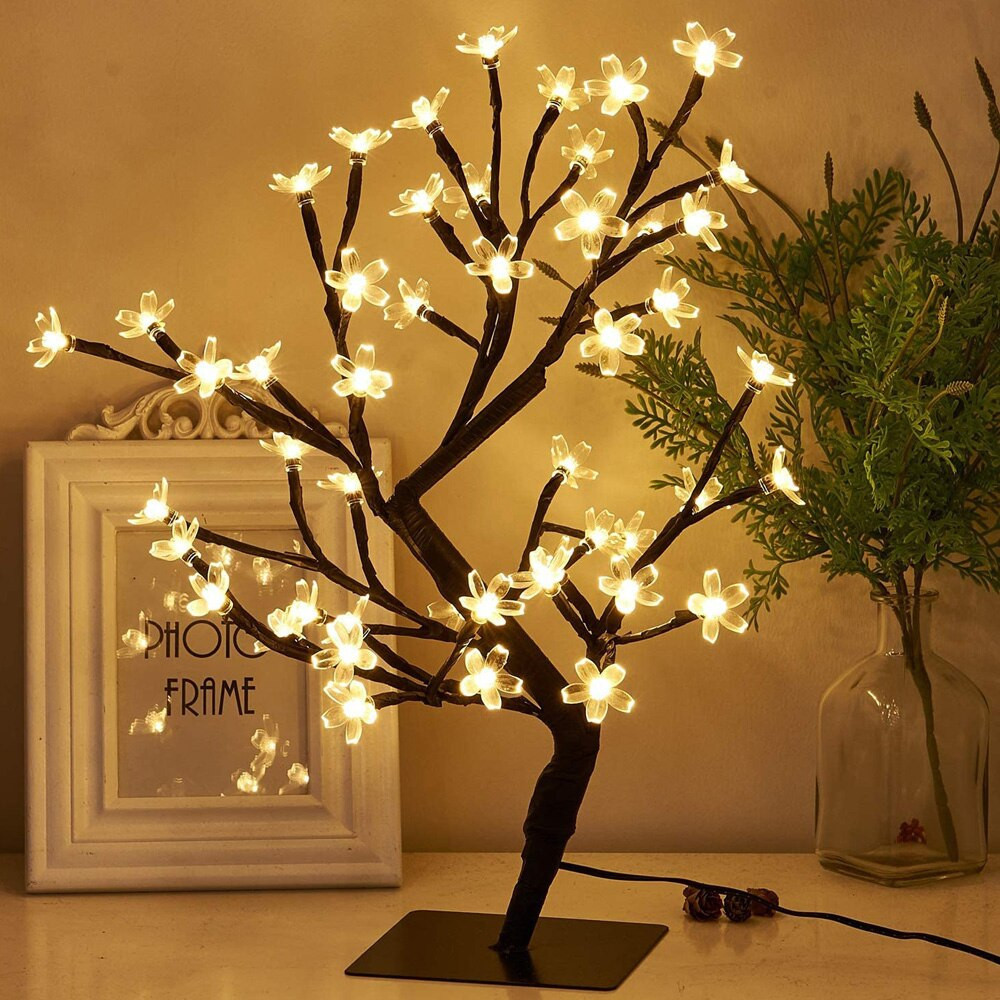 Description:
Material: Plastic+iron+Copper wire
Item name:USB Cherry Tree Lamp
Power Supply: USB dc5V
Height: 40-45cm
Cable:90-100 cm
Base Diameter: 12x12 cm
Number of LED Light: 24/36/48 pcs
Color of LED Light: Warm white
Disclaimer
Due to variations of light and color settings of computer/personal device screens, colors may appear slightly different from photographic images.

Due to the manufacturing process, sizes of items listed in descriptions are approximate and actual size may vary slightly.