Have fun with 16 different colors to choose from or switch it up and create your own shade of light.
You'll love the look and feel of our custom colored table lamps. You're sure to find the perfect color to match your mood and décor. In addition, the light emitted from this lamp is equivalent to natural daylight, helping you to wake up and refresh on gloomy winter days. Give your living space a new life today.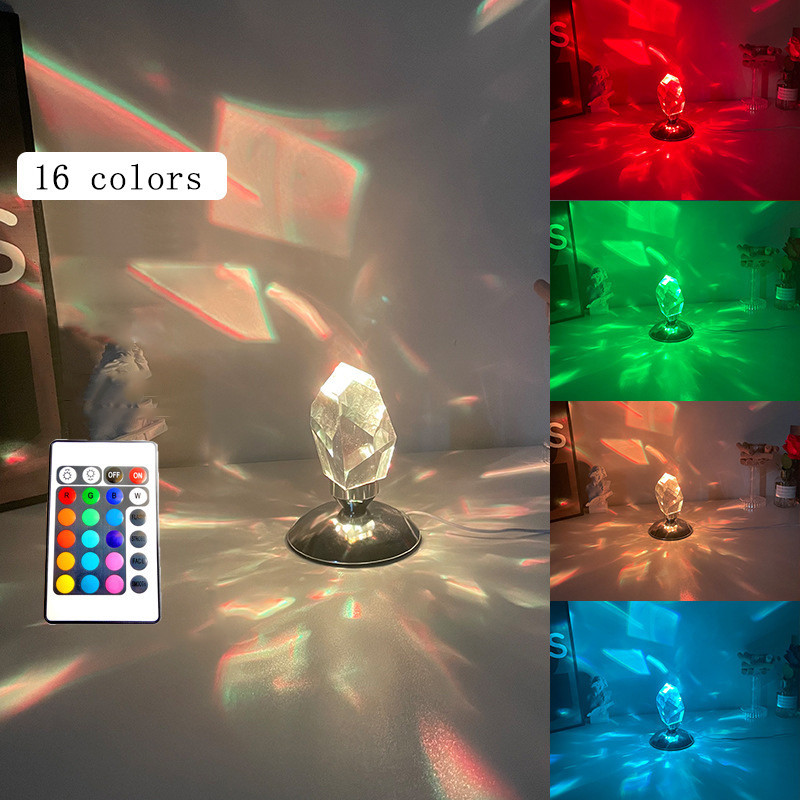 A tabletop without a beautiful crystal centerpiece is like a diamond without a setting. Every table deserves to shine, and every centerpiece deserves to be seen. Our sparkling crystal table lams are the perfect accessory for any table top.
Create a romantic atmosphere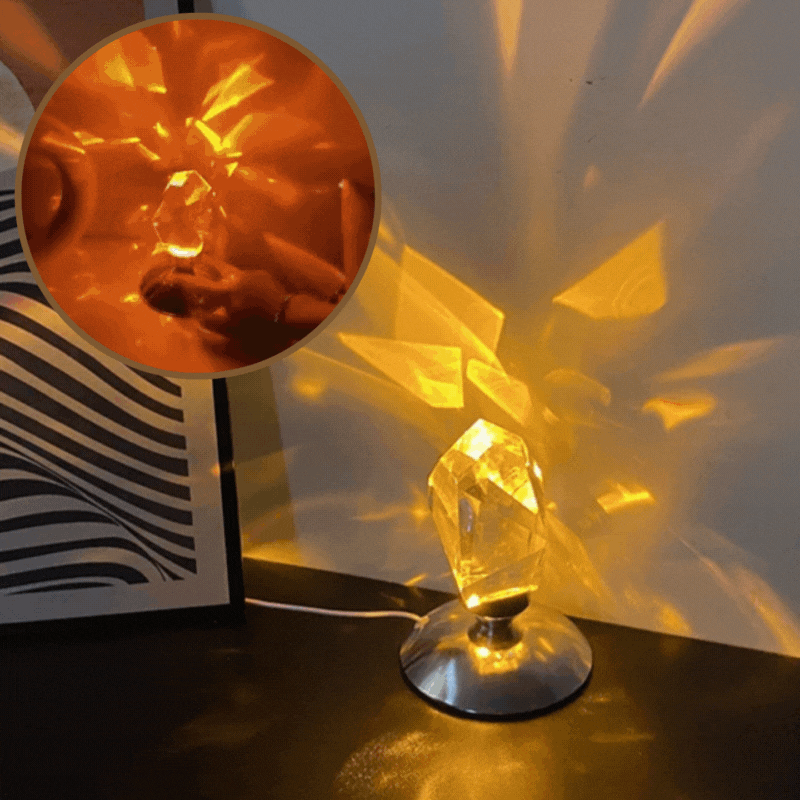 Dazzle your partner with our luxurious, sparkling, diamond-shaped Table Lamp for your bedroom! Enjoy the pleasures of waking up to its shiny and sparkling design. It's perfect for creating a romantic atmosphere for your bedroom.

Finally, let this lamp add some glamor to any space with its beautifully cut crystals.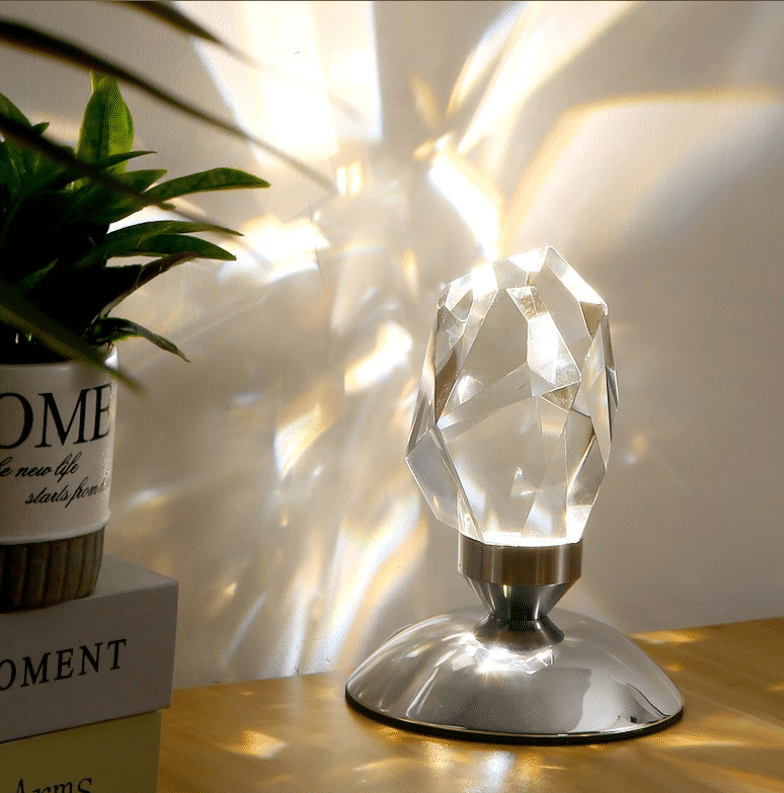 Add a dazzling touch to your home or office decor with this beautiful table lamp. It's trimmed with crystals in an elegant cut that will make any room feel glamorous. Light up the night with this beautiful piece and transform your space.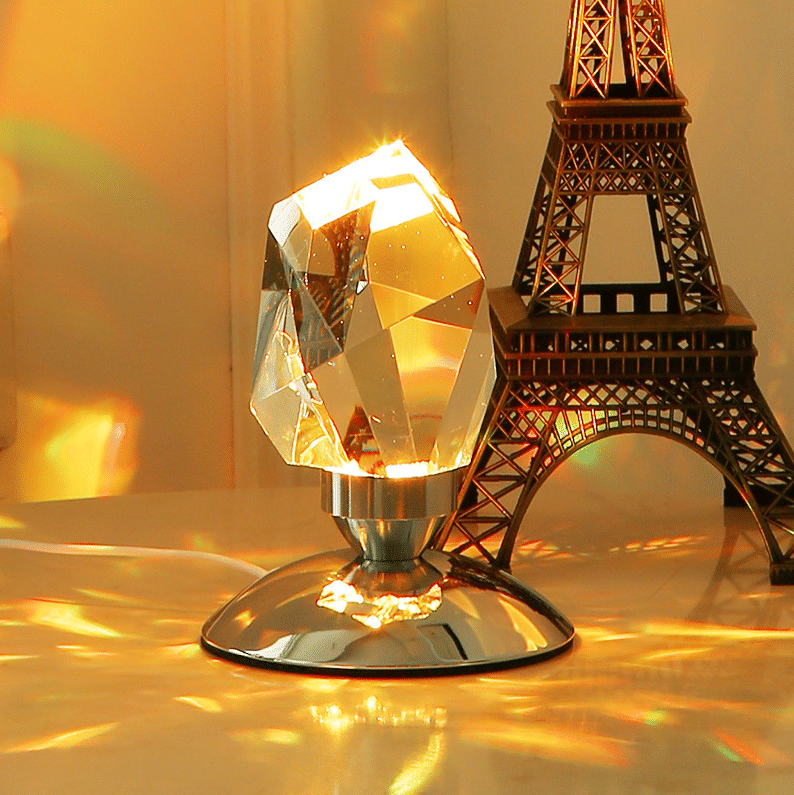 KEY FEATURES
✔ EASY TO USE – With our smart touch control technology, you can at the touch of the lamp, simply change the brightness level to your needs. Low, Medium, and High brightness levels
✔ ELEGANT DESIGN – Our elegant design emulates the design of a rose, which symbolizes love, romance, beauty and courage. We designed DENOLIVE Touch Lamp to help you relieve from stress and enhance your mood when winding down at the end of a long day.
✔ NO BATTERIES NEEDED – We know how annoying it is when you have something and you have to constantly replace the batteries. At DENOLIVE we have input a battery so that it can still be wireless, and you can charge it with a standard USB cable.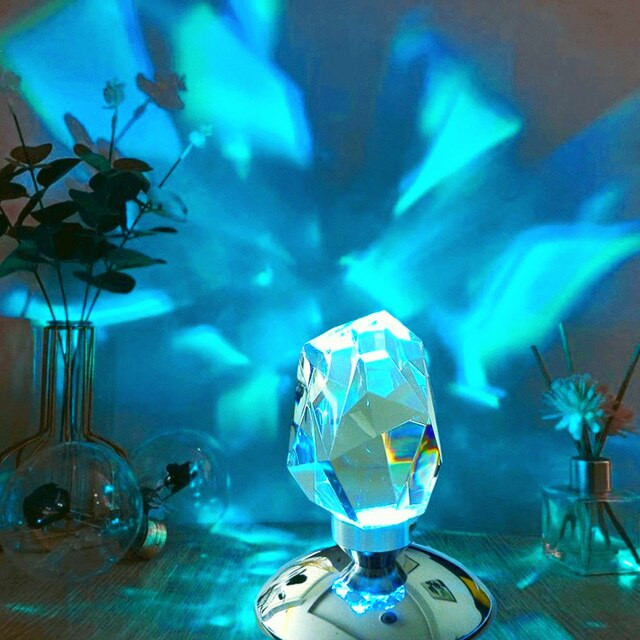 Disclaimer
Due to variations of light and color settings of computer/personal device screens, colors may appear slightly different from photographic images.

Due to the manufacturing process, sizes of items listed in descriptions are approximate and actual size may vary slightly.